Founded in 1982, HI is a non-profit, non-governmental organisation with no political or religious affiliations. It forms a network made up of a Federation, eight national associations, and the HI Institute on Humanitarian Action. Each of these ten legal entities is managed by its own dedicated board of trustees.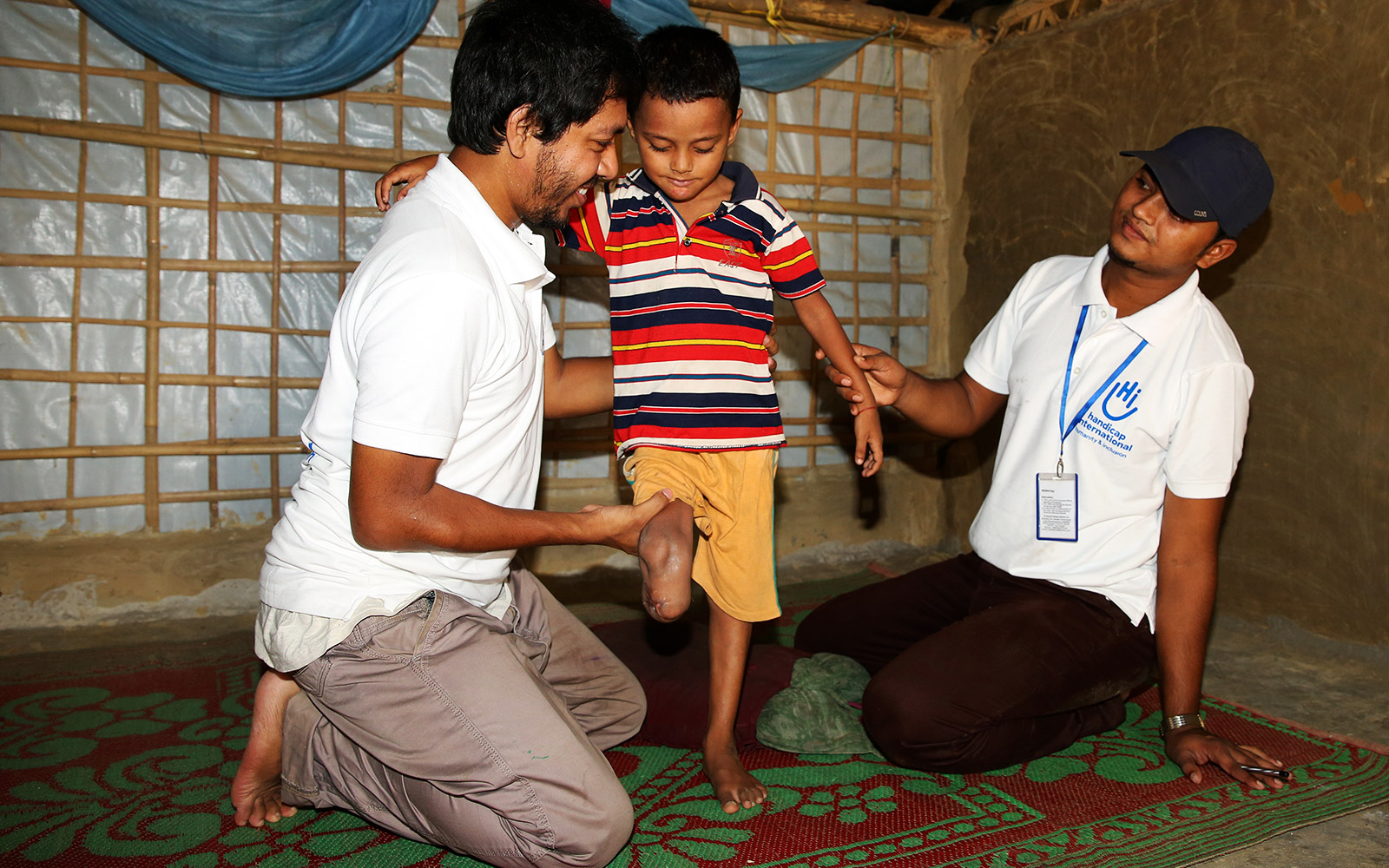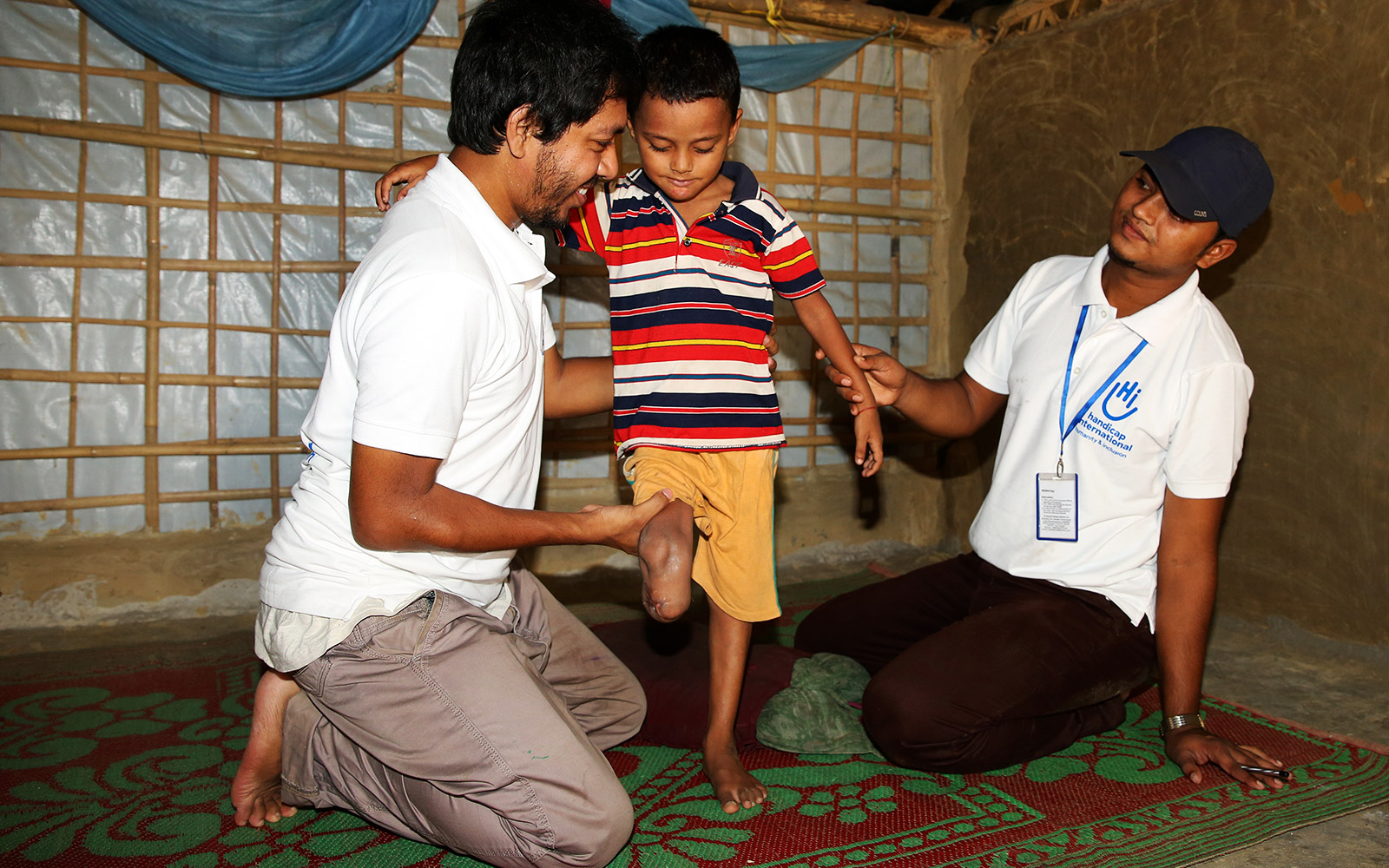 Roles of the different entities within the network
The Federation is responsible for managing the international network and implementing our social missions in the countries where HI works.
The eight national associations are involved in the federal governance mechanisms, as well as in drawing up and monitoring federal strategy. They also have additional, distinct and complementary remits. On the one hand they support the Federation's work to mobilise public opinion. On the other, they play a vital role in raising institutional and private funds to implement the shared social mission.
Finally, the HI Institute on Humanitarian Action is the guarantor of the ethical framework underpinning HI's work.
Manuel PATROUILLARD
Global Managing Director
Florence DAUNIS
Deputy Managing Director - Operations
Céline FAYOLLE
Deputy Managing Director - Transformation
Sylvain OGIER
Deputy Managing Director - Fundraising and Communication
Emmanuelle WEBER
Deputy Managing Director - Risk Management and Audits
Anne HERY
Director - Advocacy and Institutional Relations
NATIONAL ASSOCIATIONS MANAGEMENT
Erwin TELEMANS
Director Handicap International Belgium
Anne DELORME
Director Humanity & Inclusion Canada
Manuel PATROUILLARD
Director Handicap International France
Mehdi MAGHA
Director Handicap International Luxembourg
Inez KIPFER-DIDAVI
Director Handicap International Germany
Daniel SUDA-LANG
Director Handicap International Switzerland
George GRAHAM
Director Humanity & Inclusion United Kingdom
Jeff MEER
Director Humanity & Inclusion United States
HI INSTITUTE ON HUMANITARIAN ACTION'S MANAGEMENT
Anne-Lise LIERVILLE
Director
BOARDS OF TRUSTEES OF THE NATIONAL ASSOCIATIONS
Patrick KEUSTERS
Chair of the Board of trustees HI Belgium
Learn more
Pierre LEONARD
Chair of the Board of trustees HI Canada
Learn more
Xavier DU CREST DE VILLENEUVE
Chair of the Board of trustees HI France
Learn more
Friederike SCHULZE HÜLSHORST
Chair of the Board of trustees HI Germany
Learn more
Pierre DELANDMETER
Chair of the Board of trustees HI Luxembourg
Learn more
Christophe WILHELM
Chair of the Board of trustees HI Switzerland
Learn more
Peter BURDIN
Chair of the Board of trustees HI United Kingdom
Nancy KELLY
Chair of the Board of trustees HI United States
Learn more
FEDERAL BOARD OF TRUSTEES
Jean-Noël DARGNIES - Chairman
Christian FUCHS - Secretary
Claire VAUDRAY-RADISSON - Treasurer
Peter BURDIN
Pierre DELANDMETER
Dagué NDEYE GUEYE
Maryvonne LYAZID
François MOMBOISSE
Magali MOURLON
Jean-Thomas NOUBOUSSI
​​​​​​​Arnaud de POMMERY
Bernard POUPON
Élise SAINT-AUBIN
Prosper TEBOUL
BOARD OF TRUSTEES OF THE INSTITUTE
Jean-Noël DARGNIES
Chair of the Board of trustees
Pierre DELANDMETER
Bernard POUPON
Jean-Baptiste RICHARDIER
Jean-Noël SERSIRON
Jacques TASSI
Maryvonne LYAZID
Marie-Josée SURPRIS
Photos : © S. Ahmed / HI - © J. de Tessières / HI