Intersectionality in Gender-Based Violence Programming project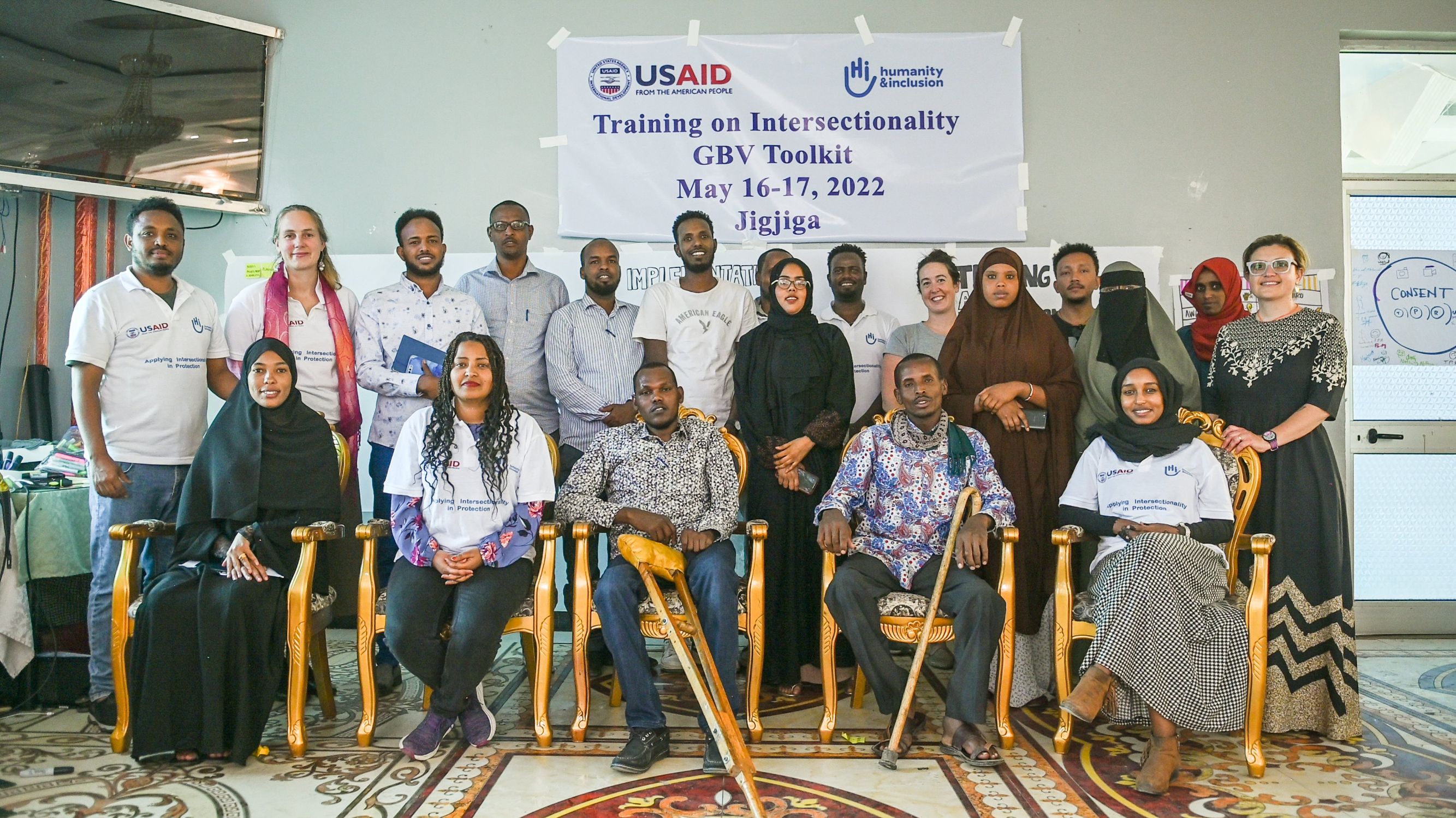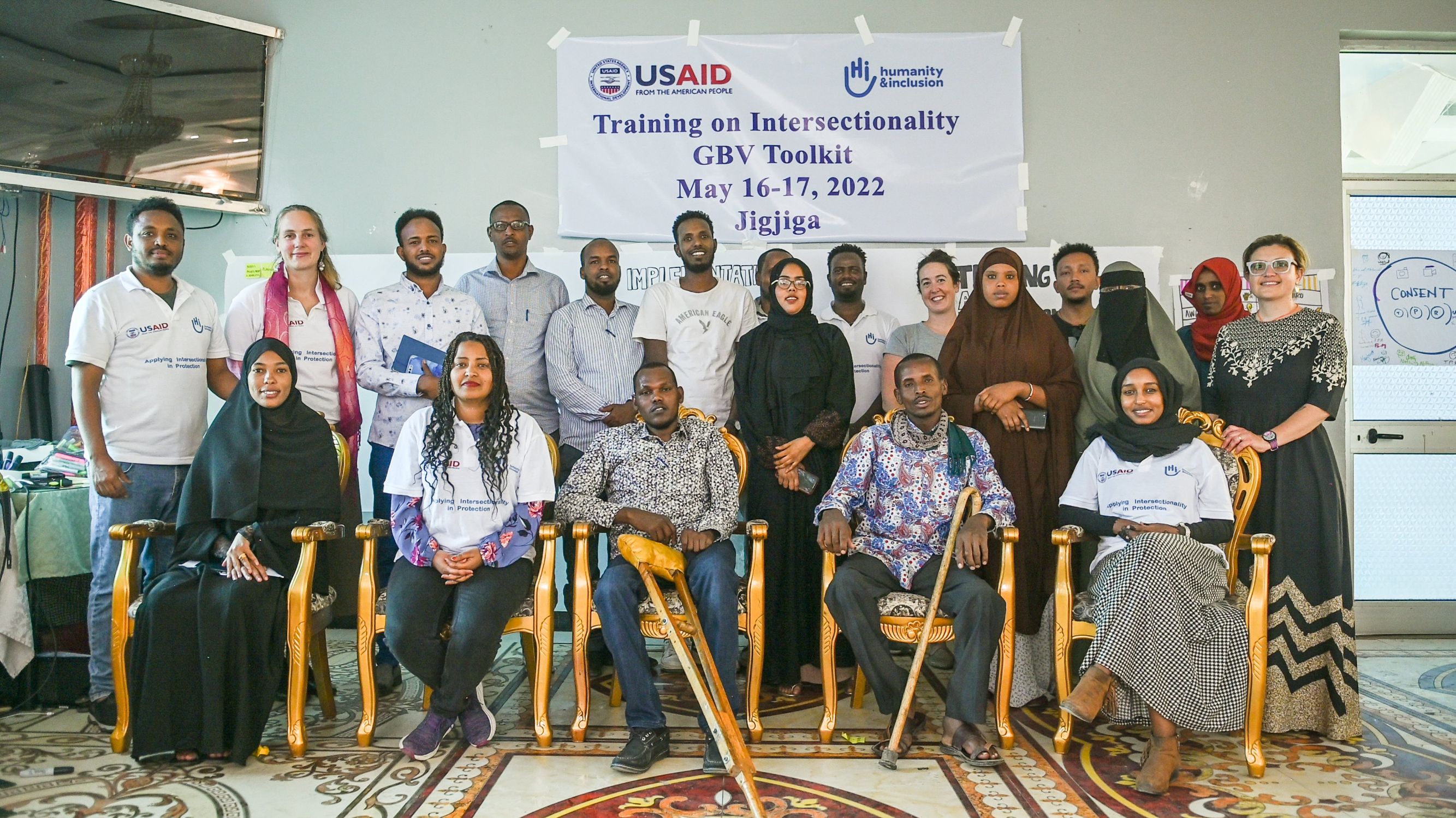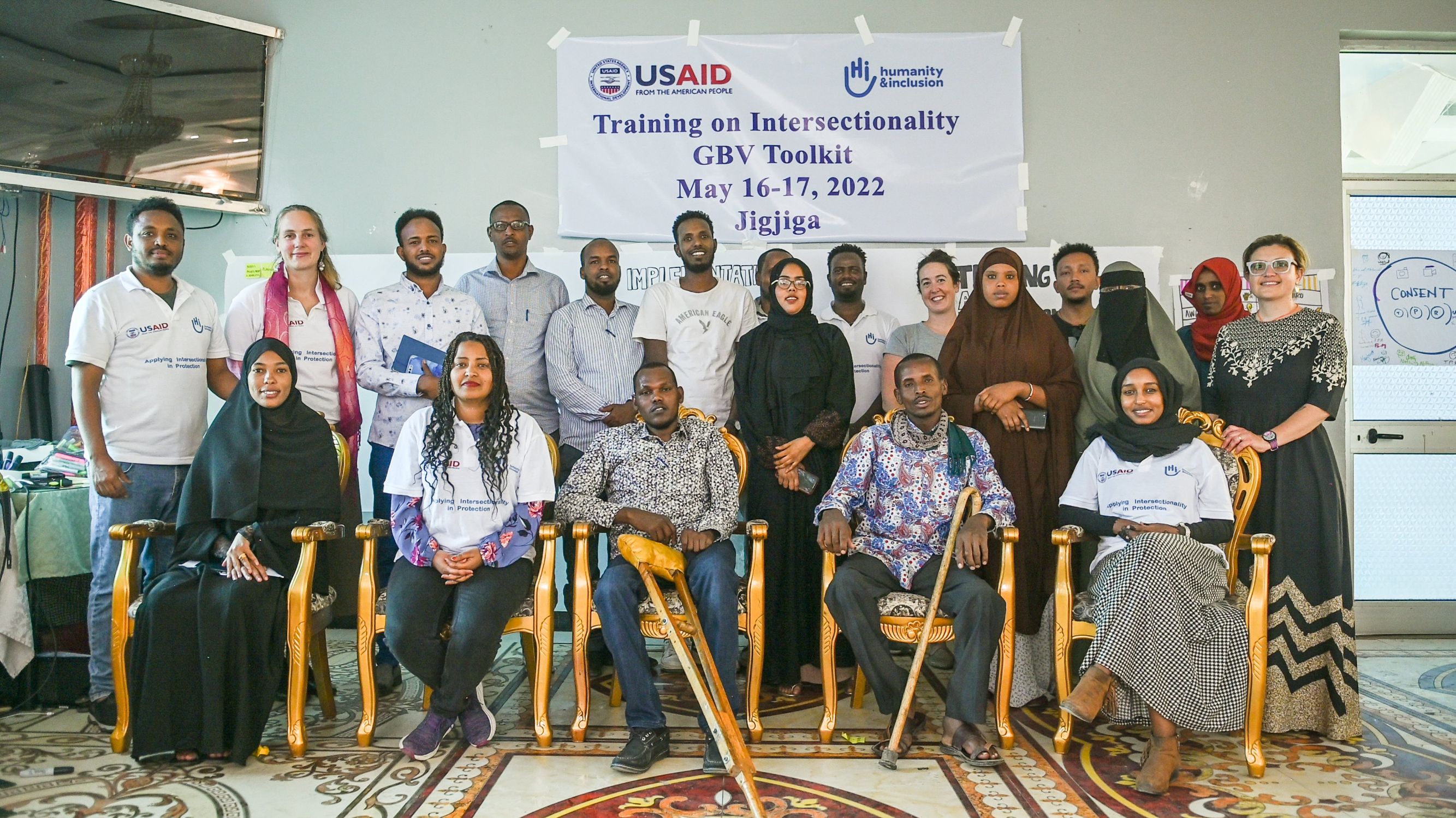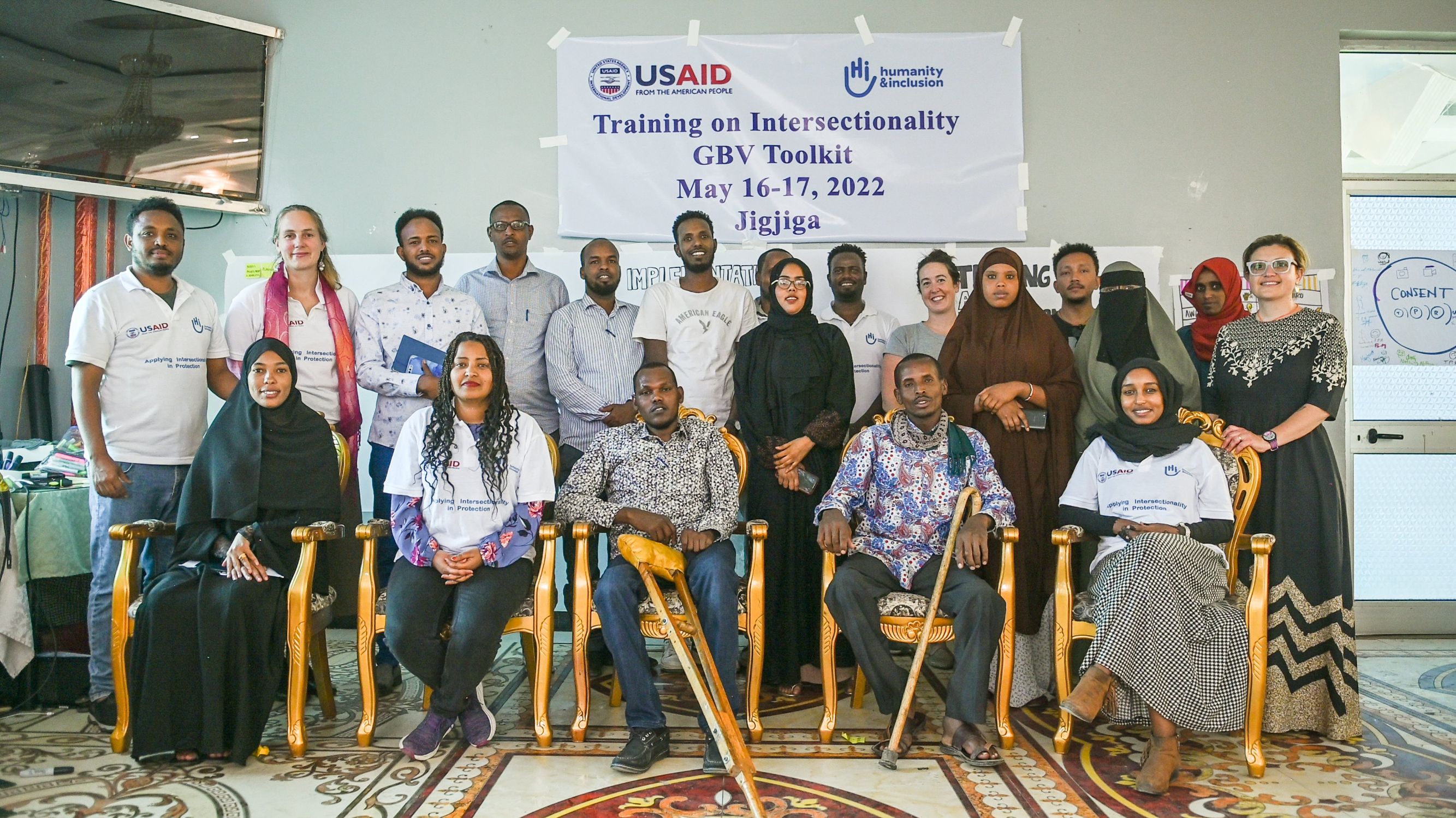 © Thor Morales / HI
HI is delighted to launch its 'Intersectionality in Gender-Based Violence (GBV) Programming Toolkit' and the accompanying E-learning modules thanks to the support of USAID's Bureau of Humanitarian Assistance.
With these resources, HI will contribute to the wider discussion on intersectionality and promote more inclusive practices. The Toolkit and accompanying E-learning modules unpack intersectionality policy and explain how to apply it on a day-to-day basis in both humanitarian and development contexts. Our aim is to ensure that no one is left behind. We also hope that this project will benefit the global community.
These resources build on HI's experience with the Making it Work project's 'How-To Guide: Intersectionality in Practice', and are complementary to existing intersectionality resources and the Gender-Based Violence Information Management System (GBVIMS).
The project's main productions
Briefing paper on intersectionality in Gender-Based Violence (GBV) Programming
Each individual has an identity made up of many complex and intertwined identity factors, which cannot be reduced to their gender.
This Briefing Paper provides key points to consider ableism, sexism and ageism when adopting an intersectional approach to GBV prevention and response.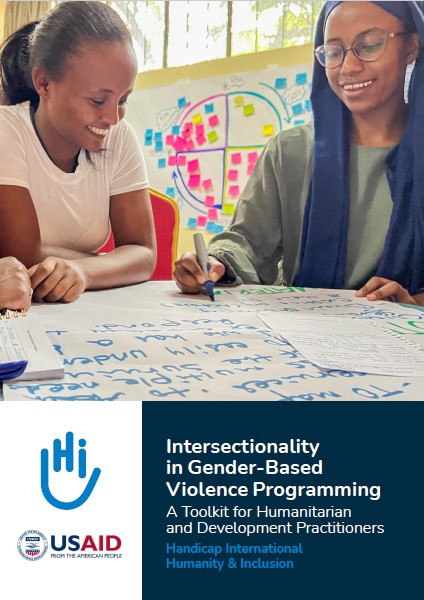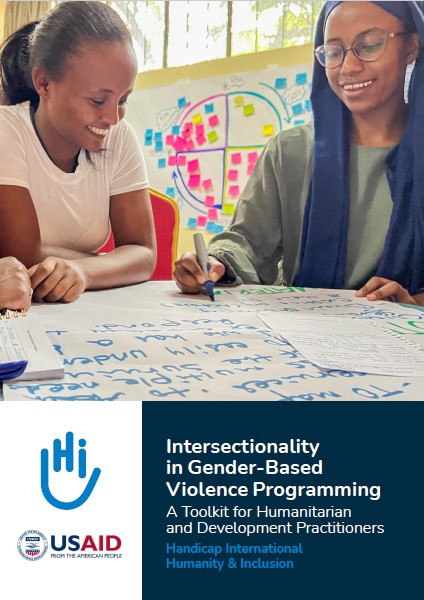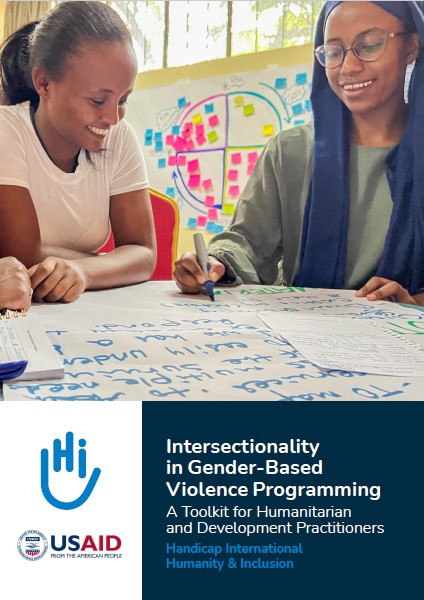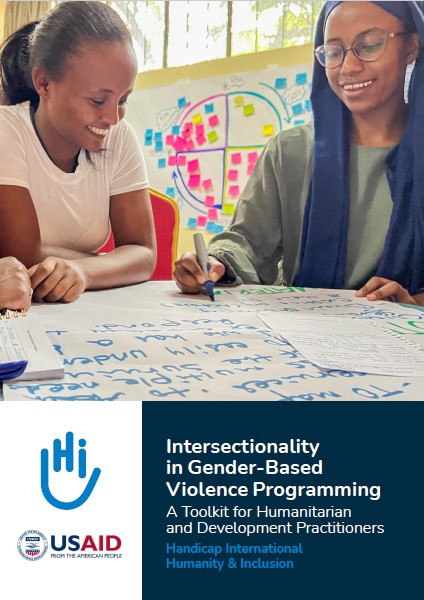 Intersectionality in GBV Programming Toolkit
E-learning 1
Gender-Based Violence (GBV) and GBV Response Systems
E-learning module 1 can be followed as a stand-alone module to review the basics of GBV and discuss emerging issues, such as online gender-based violence.
E-learning 2
Intersectionality and Gender-Based Violence
E-learning module 2 can be followed as a stand-alone module to review the basics of intersectionality.
E-learning 3
HI's Intersectionality in GBV programming toolkit
E-learning module 3 builds on modules 1 & 2 and helps you to navigate the 'Intersectionality in GBV Programming Toolkit'.
The complementary videos can either be used when facilitating exercises from the toolkit or as standalone videos for a deeper understanding of intersectionality and, more specifically, intersectionality with respect to GBV.
We used a participatory approach throughout the project, but with just 18 months to implement it, interagency efforts and outreach beyond existing partnerships were limited.
The Toolkit is based on consultations. Participatory tool development and the testing of the tools were carried out in Ethiopia and in Myanmar. Many thanks to all the contributors!
Documentary Video entitled 'Intersectionality in the GBV Project Process'
The documentary video will show the process used by the project and the participatory and collaborative efforts made in Ethiopia involving GBV actors, service providers and representative groups, especially organisations of people with disabilities (OPDs).
Unconscious or Implicit Bias
If you want to know more about unconscious (or implicit) bias. Use this video in conjunction with the Staff Bias tools in the Intersectionality in GBV Programming Toolkit.
Intersectionality & Gender-Based Violence
For those of you who only have 15 minutes and want to know more about intersectionality and GBV.
Podcast "Intersectionality in GBV : interview of a practitioner from Ethiopia"

A HI podcast on intersectionality in Gender Based Violence interventions and programming, giving insights from the field on the development of the "Intersectionality in GBV Interventions – A Toolkit for Humanitarian and Development Practitioner"